Expert Divorce Litigation & Mediation Services - Navigate with Confidence

Comprehensive Child Custody Solutions - Advocating for Your Family's Future

Child Support Legal Advice - Ensuring Fairness and Stability

Reliable Visitation Rights Representation - Keeping Families Connected

Spousal Support and Maintenance - Balancing Rights with Compassion
Pre-Nuptial Agreement Specialists - Securing Your Future Together

Domestic Violence Legal Support - Protecting You and Your Loved Ones

Professional Wills and Estate Planning - Preserving Your Legacy

Effective Succession Planning - Safeguarding Your Family's Tomorrow

Compassionate Family Law Advocates - From Litigation to Resolution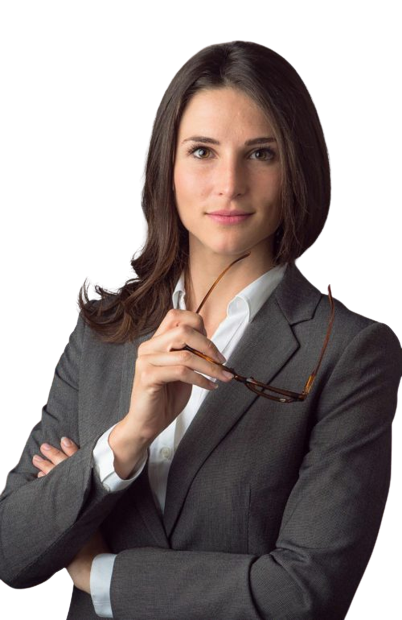 Dear Atty Tony, Our heartfelt thanks to you and your staff. I have submitted letters to different law firms, and from all those law firms, you were the only Managing Director who gave me a call and understood our plight and situation. My daughter's accident has been a very trying time to our family. With your guidance and support, you have made it bearable. We will be forever grateful for never giving up on us until we got a reasonable settlement on her civil case. Having someone with a golden heart in the law industry,, i thought was not possible, but you made us believe that there are real good people out there with the best intentions. Again, thank you very much. May God continuously bless and heal us all.
My heartfelt thanks to both Tony and Faraz for an amazing job with guiding me through in the initial stages of establishing my start-up company, Furniture & Décor Exchange, in the RAK Free Trade Zone. They both have been very professional and I found their advice always valuable. I will use their guidance in future and will recommend them to others seeking legal advice. Many Thanks.
We sought the advice of Tony Maalouli at ProConsult on behalf of a client on some complex issues of UAE and Abu Dhabi law. Tony provided us with valuable and useful advice and we would definitely use him again.
I would like to say thank you for your advice, assistance and hard work in my case. Although the case was long and hard, Tony gave me the reassurance that I should continue to the end and he was right. I could not have asked for a better outcome. Thank you!
Proconsult defines the word "LAW". They are extremely professional in their work which has made me happy with the services I needed from them. They have all the qualities that a an excellent law firm requires. I was very pleased with their work and will always continue working with them. I recommend them to anybody who needs any law related assistance in the country. Also, I have enjoyed working with Mr. Tony as he has been extremely helpful with our work.
We have taken the services of ProConsult Advocates & Legal Consultants for years now and we're highly satisfied with their services. They have strong empathy with our corporate need as legal counsel and have always offered excellent advice that greatly benefited our company.
I would like to express my thanks and appreciation of the excellent legal services you have provided. It is remarkable how you have provided help and guidance in all aspects of my business, be it in legal matters or facilitating other business needs. I also appreciate your honesty and transparency in all our dealings, making sure that everything is clear and all questions are answered. Your services were above and beyond our expectations. Tony will always be our legal reference in the UAE.
I would like to thank you for your legal advice over the past two years. Your law firm has shown dedication and dependability over long drawn out legal cases. You have also exhibited a very human concern for your clients and clearly done the utmost required to win difficult legal battles. An "ethical lawyer" may be considered an oxymoron but, in your case it is a true description of your professionalism and integrity.
I would like to commend Proconsult for being of outstanding support to us since 2006. Mr. Maalouli has been a trustworthy consultant and mentor whose extensive expertise has lead us successfully through several cases during the past decade.
Jeffrey and Kathy Kershaw wish to commend Tony Maalouli for fighting the good fight for them in their complex litigation from the court of first instance right up to Cassation. You have provided us with excellent legal services. You clearly have in-depth experience, integrity, good strategic thinking, and you do not lack enthusiasm and persistence on our behalf. Thank you for your continued efforts Tony!
Me. Tony Maalouli is a distinguished Senior Lawyer with a diversified international expertise in Commercial Law, Corporate Law, Banking Law, Real Estate Law, UAE Labour Law, Property Disputes and Debt Recovery. With a very friendly yet strong personality mixed with the high caliber of legal background and expertise, Me. Maalouli succeeded to build up throughout the years a large portfolio with sustainable and successful relationships based on trust and full confidence. Dealing with Me. Maalouli is always is pleasure and a benefit for any company or client.
We have been dealing with ProConsult Advocates & Legal Consultants for the last 10 years and we have always found them abreast of the latest legal development in the country, fully able to advise us about the best legal options available to us and successfully capable of defending our position with utmost care and attention. We highly recommend their services and wish them continuous prosperity and success.
I had employed the services of ProConsult for cases involving advanced technological issues and multi-discipline engineering deliverables. Tony & his team were able to comprehend and assess the issue within a very tight deadline and under demanding conditions. I found them to be extremely competent and having substantial experience in the diverse and often complicated aspects of the engineering & construction business like Claims & Contract Management, Quantity Surveying, Conflict Management, Alternate Dispute Resolution, Delay analysis etc. I am highly pleased with the professional manner in which their services were offered and would be more than happy to recommend them.
ProConsult have been my Legal advisor since I established JLW Middle East in 2008, their role was essential in setting up the Business Legal Entities and registrations as well as the Company Constitution and Shareholders agreement. Mr Maalouli continued to act as our Legal advisor and was always forthcoming with his advice to protect our interest through some complex commercial issues. ProConsult also represented JLW in Litigation cases where their response was diligent and persistent.